HFHA Board Members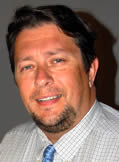 Joe Adams - President

A native of St. Louis Missouri, Joe Adams has always been an avid fan of automobiles, and at age 3 was able to identify the make and model of any car that passed by. Joe's interest in Ford Mtor Company, and in particular of Henry Ford, was spurred by his Grandfathers. One would drive only a Ford, the other
woked for Ford in the 30's. A history buff, Joe hopes to share the importance of Henry Ford in American culture and help preserve the Ford legacy!
Joe is an active member of the Detroit Handbell Ensemble and a member at First United Methodist Dearborn. Joe resides in Dearborn with his wife, three children and their Golden Retriever, Harry!


Harriet Cole - Vice President
Harriet has been a resident of Allen Park all of her life. She is wife to Tom and mother to Karen, Kevin and Keith and grandmother to 5 grandchildren. Harriet has volunteered as a Girl Scout Leader, PTA Board member and as Membership Director for her local pool/tennis club. Harriet is the Owner of Healthy Habits a Shaklee business that looks for customers who want health and wealth.

Mark Campbell - Treasurer
Mark Campbell enjoys more than just a passing interest in Ford history. He has a direct family connection, being the great, great nephew of Clara Bryant Ford. Mark was born in Dearborn and graduated from Dearborn High School in 1985. He graduated from Ferris State University in 1990 and married Anne Clabuesch Baldwin in 1993 (Anne is also a Dearborn High School graduate). Mark has two-step sons, Kyle who is a police officer in Farmington Hills and Sean who is a Sergeant in the Marine Corp., married to Niki who is also a Sergeant in the Marine Corp and has a beautiful daughter Emma that is the apple of her grandparent's eyes. Mr. Campbell sits on several Boards and Committees. He is the Treasurer the Dearborn Cable Communication Fund , President of the Lake Shore Condominium Association, Treasurer of St. Michaels and All Angels Episcopal Church in Cambridge Junction and is a member of the St. Martha's Commons planning committee.

Ruth Gatza - Director
Ruth was born and raised in Saginaw, Michigan and moved to Detroit at the age of 18. After attending the Detroit Business Institute she word at J.L. Hudson's and in 1972 married and had 2 sons Mark and Kevin.
Ruth was an instructor for the Detroit Business Institute and then worked for National Teck Team, teaching computers to Ford employees then working at the Ford Design Center. While working she joined the Thunderbird Ski Club serving as Membership Co-Chairman and now as Golf Co-Chairman. In 1992 she had an accident and was unable to return to work.
She then began a life of volunteering giving time to The Henry Ford (3500 hours), the Henry Ford Estate (tour guide for 12 years), 14 years with the Senior Players Championship, Divorce Recovery workshop leader, Secretary of the Dearborn Lions Club and currently Secretary of the Detroit Historical Memorial Society.
She is now married to Richard and now lives in Dearborn.

Carrie Adams – Membership Secretary
– Editor, The Ford Legend
Carrie Adams grew up in the Dearborn area, and shares her interest in the Henry Ford Heritage Association with her husband, Joe. Carrie grew up with an appreciation for Henry Ford and his impact on her family's lives . Her Grandfather and Mother both worked for Ford Motor Company. On top of that, both her ParentsFran and Leonard Nagi are docents at Fair Lane.

Carrie is currently a paralegal for a law firm in Detroit. In her spare time manages to raise three children, their Golden Retriever and her husband, Joe. Carrie is thrilled to a part of the Heritage Association, and looks forward to working on the Legend as well as serving as Membership Secretary.

Frank Scheidt - Assistant Editor,
The Ford Legend
Frank Scheidt was born in Rochester, NY, and now resides in nearby Brockport, NY. Frank and his wife Milly have been members of the Early Ford V-8 Club since 1975, the Early Ford V-8 Foundation since its inception in 1991 and the Henry Ford Heritage Association since 1994. Their admiration for the Ford family, its company and its products led them to join these three organizations and to volunteer their time to them. Frank's father, who drove nothing but Fords and who thought the Ford Flathead V-8 was the best engine ever built, went a long way to instill loyalty to Fords!

Frank serves as editor for his local Western NY V-8 Regional Group, is the editor of the Foundation News and webmaster for the Foundation's website, and assistant editor of the Ford Legend. He still works full time with Milly at their audio recording studio, but he always finds time for Henry Ford.

Richard Gatza - Secretary
Richard has lived in the greater Detroit area most of his life. He remembers crossing west past Woodward Ave. at the end of my senior year in high school. He had his prom at a place called Lovett Hall. Sure he knew of Henry Ford, after all, his dad drove a Ford.
In the summer of 1962, his next door neighbor introduced Richard to the joys of factory work, working the assembly line (tractors) at Ford's Highland Park Plant. He then heard of the apprenticeship program at The Rouge Plant where he worked for 3 ½ years and became a journeyman millwright.

At the Rouge Richard worked both as an hourly worker and a supervisor. During his 40 years at Ford, he took advantage of the tuition programs and eventually obtained a masters degree from Central Michigan University. He married and had two daughters (they have made him a proud grandfather six times) and inn 1991 he married again to Ruth.
Along life's journey, some of the organizations that Richard has been involved with or held office in have been, Viet Nam Veterans, Veterans of Foreign Wars, Toastmasters, Divorce Recovery Workshop Leader, Ford Senior Players Golf Tournaments, Church Lay Minister, and Thunderbird Ski Club.

Richard's Ford involvements include tour guide Henry Ford Estate (10+years), Rouge Factory tour guide (since they opened), volunteer The Henry Ford (after retirement) and member of Henry Ford Heritage Association.

Five of the last seven books he has read were about Henry Ford, his family or The Rouge. Currently he is reading "Clara" to be followed by "The Model T" and "Uncle Henry's Ford Rouge"
One question I ask , "Am I turning into a Fordophile ????????

Dennis Schwecke - Director
Dennis is a native of Montana, who moved to Michigan in 1989 to go to work for Ford Motor Company in the Customer Service Division. Dennis, who came to Detroit for the SAE convention in 1988, kept calling Ford until they granted an interview.

Dennis likes to say, "I was really recruited by Henry Ford Senior." This claim stems from  when Dennis read Mr. Ford's autobiography "My Life and Work" in a high school study hall. The book began a lifelong interest in, and admiration for, Henry Ford. 

In addition to HFHA, Dennis is a sometime volunteer at the Henry Ford Estate, and a frequent volunteer at the Henry Ford Museum, where he works in the operating antique vehicle program. "It's a thrill to be surrounded by operating Model T and Model A Fords. It's like having a personal time machine." In 2000, Dennis was lucky enough to get the chance to fly the Ford Tri-motor that belongs to the Experimental Aircraft Association in Oshkosh, WI. "I only spent about 12 minutes at the controls, but I'm proud to be one of the few employees to be able to say they have flown a Ford, as well as driven them."

Frank Gasiorek - Historian
Frank Gasiorek was a past member of the HFHA as program chair.  In addition Frank was president of the Dearborn Historical Society.  Recently Frank has been involved as a trainer of new docents at Henry Ford Estate - Fair Lane.

Tom Cole - Director
Resident of Allen Park, married to Harriet with 3 children and 5 grandchildren. Has been a Certified Public Accountant for several years and has a practice in Taylor, MI. He is a member of the MICPA organization and the Southern Wayne County Chamber of Commerce where Tom serves on the Chamber's Ambassador Committee. Tom is also a member of the Dearborn Chamber of Commerce.

Jeff Gebauer - Director
Jeff was born in Pontiac and raised in Waterford where he lives today. He attended Oakland University in Rochester where he received a degree in History. Jeff's interest in the Ford family began to grow as a result of a college paper on the city of Dearborn that included research about its hometown hero.
Following graduation, his interest in the life of Henry Ford, the man, as well as his significant contributions to American society continued. Genealogical research has been an avid hobby of Jeff and, as a result, he produced an extensive compilation of the Ford family history.
For the last few years, he volunteered at The Henry Ford Estate Fair Lane as a docent contributing well over two thousand hours. Jeff presently is involved as a presenter at the Henry Ford with the Ford Rouge Factory Tour. He looks forward to keeping the mission of the HFHA alive through his involvement on the board promoting an appreciation of Henry Ford's life and accomplishments.

Jim Guibord - Director
I was born and raised in the Dearborn/Dearborn Heights area with no plans to go anywhere soon.
I think this is the best place to live in the U.S.
I graduated from Riverside High School in 1970 and then Henry Ford Community College with an associate degree in automotive technology. I have been
working as a engineering/mechanical technician for various companies in the Detroit area for the past 36 years. The first being Holley carburetor and the latest Freudenberg-NOK. I've been lucky in that time, never being without a job and truly enjoying what I do.

Ever since being able to read I been fascinated by stories of Henry Ford
and his life. I like the idea of helping others find that same fascination
with Henry Ford and his life.

I enjoy working on and restoring classic automobiles (especially Fords). My
current project is a 1963 Ford Ranchero.

Having no children of my own so I keep busy with my nephew's and niece's
from my 7 brothers and sisters.

Steven Stanford - Director
Steve recently retired from 39 years with Oakland County where he was a project manager responsible for building construction including the new terminal building at the Oakland County International Airport. For the past five years he has been a lecturer at Elderwise, a life-long learning program based out of Cleary University in Ann Arbor. He has presented on a number of subjects including EBay, Albert Kahn, Automotive Advertising, Thomas Edison and, his favorite subject, anything to do with Henry Ford. His Henry Ford lectures have been given to several other groups as well. He has formed H is for Henry Publications to promote his lectures and writings.
In addition to serving on our board, Steve also serves on the Elderwise Council and on the board for the Michigan Fallen Heroes Memorial, a state wide memorial for police and fire fighters that have died in the line of duty. He is also a member of The Society of Automotive Historians.
Steve lives in Hartland with his lovely wife Becky and their two "daughters", a pair of miniature dachshunds. One more thing, Steve and his wife are certified food safety managers and they run Fish and Loaves, a community meal program for First United Methodist Church in Brighton.

Mike Skinner - Past president
- T-Plex Representative
Edsel Ford II has said of Mike Skinner, "He knows every tree that my great grandfather ever planted." Mike is the ultimate "Fordophile" He is past President of the Dearborn Historical Society and the Grosse Pointe Historical Society and a founding member of the Henry Ford Heritage Association.
Since 1978 Mike has been a Volunteer tour guide at Henry Ford's - Fair Lane Estate. Mike is Human Resources Director for Production Tool Supply Co. of Warren Michigan.

Dick Folsom - Past president
Richard (Dick) Folsom was raised in Livonia, Michigan. He earned a Bachelor's degree in Marketing from Eastern Michigan University in 1978. While in college he worked at the Edison Institute as a Greenfield Village guide. There he met fellow guide, John Berger. This meeting and their interest in Henry Ford led both to become guides at the Henry Ford Estate.
In addition to giving tours, Dick conducted interviews with over a dozen relatives and acquaintances of Henry and Clara Ford for the Estate. These conversations, which were audio and videotaped and transcribed for inclusion in the Edison Institute Archives, have added significant details to our knowledge of the life of Mr. and Mrs. Ford.

Additionally, Dick has been friends with many more people who knew Henry Ford. He was President of the Henry Ford Heritage Association for eight years, leading the association from a small group with less than 100 members, mainly in the Detroit area, to a worldwide organization with over 1100 members. He owns a extensive collection of Ford memorabilia and books. This collection contains many one of a kind items.
Dick and his wife, Sheila, have two children, Rebecca and Patrick. Dick is an HFHA Director. Note: On December 31 , 1999, Dick took the children to visit Mr. Ford's grave "so that they would be the last people to visit Mr. Ford in the 20th century." What a Fordophile!